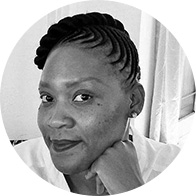 Promoting food security and sustainable agriculture
Patricia comes from very humble beginnings, born and raised in Mamelodi Township by a single mother.
Now a single mother herself, to a beautiful boy called Vuyiand, Patricia considers herself a pioneer, a trail blazer and a leader.
Patricia is an Agricultural scientist, whom specialises in Proteomics (the large scale study of proteins, particularly their structures and functions).
A Pan African at heart, she believes that Africa has everything that it needs and thus a strong intra-continental collaboration is key for future success.
Patricia founded an African Society at Montana State University, while studying there as a Fulbright Scholar. 
Greatest achievement:
My greatest achievement is completing a PhD in the USA in less than four years, while overcoming the challenge of being a single parent in a foreign country.
Professional interests:
Biotechnology, food security and sustainable agriculture