Thekgo Bursaries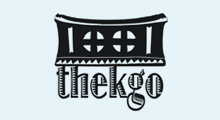 Canon Collins invites applications for Thekgo Bursaries. These bursaries are for registration fees for courses at postgraduate and undergraduate level in the following disciplines:
Languages and Literature
Media Studies
Gender Studies
Education
Arts (Digital Arts, Drama/Performance Studies, Visual Arts/Fine Arts, History of Art, Film and Television Studies, Music)
In 2017 these bursaries will only be awarded to students studying at public universities in the Eastern Cape: University of Fort Hare, Nelson Mandela Metropolitan University, Rhodes University and Walter Sisulu University of Technology and Science. Please note that the application form is incorrect and students studying at CPUT are not eligible. 
Applications for courses that are not within these areas will be rejected.
Are you eligible?
To be considered for a scholarship under this programme you must:
be a national of, or have refugee status in any African country.
be accepted to study at a university in the Eastern Cape, South Africa in 2017, for a full-time programme. Applicants must be in their first year.
be able to demonstrate academic merit
be studying a course within one of the areas listed above
be able to demonstrate financial need
Please download the  guidelines  here, and read them carefully for further information.
What we offer
In 2017 the Thekgo group will select up to 4 applicants for awards of up to R7500 per student, towards their first year's registration fees.
How to apply
We are currently closed for applications.