Leigh Day LLB scholarship at University of Fort Hare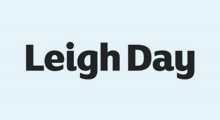 The Leigh Day Scholarships are for fourth year study in law at the University of Fort Hare.
Are you eligible?
To apply for this scholarship you must be:
A current third year LLB student at the University of Fort Hare
A South African citizen normally resident in South Africa
In possession of good results for completed years of study, or be able to demonstrate improvement.
What we offer 
Awards will be R40,000 per academic year.
How to apply
We are now open for applications. Please read the

guidelines for more information about this scholarship and apply by downloading the 

application form. Completed applications should be sent to scholarships@canoncollins.org.uk no later than Sunday 7th October 2018.