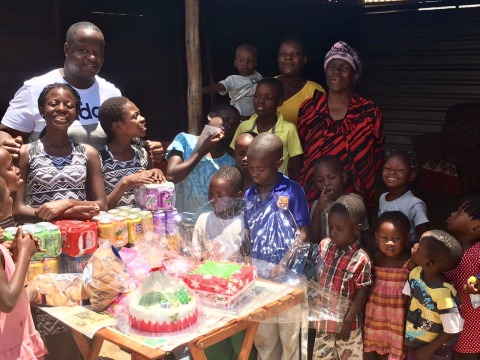 Big Brother Big Sister Orphanage Outreach
The challenge that the project addresses:
My project seeks to address problems of hunger and social exclusion suffered by orphans in the marginalised poor urban areas of Harare in Zimbabwe. This project focuses on Wings of Grace Orphanage in Mufakose. Orphans here are often deprived of their right to basic nutrition due to insufficient resources and repeatedly suffer social exclusion due to lack of family support structures or mentorship.
What is your project doing to respond to this challenge?:
The project addresses these problems using a Big Brother Big Sister framework. This involves orphanage visits wherein we provide food resources and engage in building relations with the orphans, mentoring them as big brothers and sisters to promote their positive social development. Spending time with orphans, discussing their education and career plans helps to cultivate an atmosphere of home and support structure. I include older girls during the visits to act as big sisters to the young females. Orphans are helped with school work, provided with adolescent sexual reproductive health information and social knowledge.
Describe the project's impact:
The project provides a basic support structure for the children at Wings of Grace Orphanage which is vital for their social development. Providing urgently needed food sources prevents the children from going hungry and allows them to attend school without suffering from exhaustion and distress. A Christmas party, organised by the project, brought joy and happiness to the children; they felt worthy and loved.