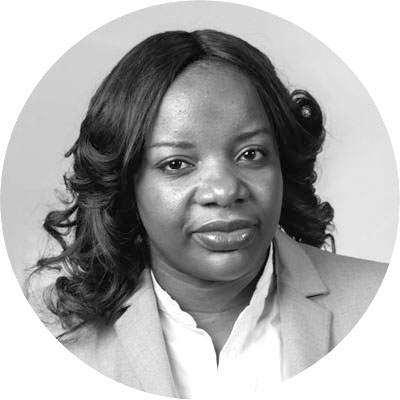 Advancing Namibia's technology and IT industries
Commerce, Innovation / IT
Alisa grew up in rural, northern Namibia before moving to the capital Windhoek to pursue her BA (Hons) in Media Studies at the University of Namibia in 2001.

She was selected to be a Canon Collins scholar in 2007 to study for her MA in International Communications at the University of Leeds in the UK.
Alisa has served in numerous positions to advance technological innovations in Namibia and the wider southern African region, including in her current role as CEO of PowerCom, a telecommunications tower and infrastructure company.
Through her previous roles, Alisa has built up a portfolio of providing high-level consultancy to many technological organizations, including the Communications Regulatory Authority of Namibia (CRAN) and as founder of her own start-up, Nation Technology Solutions.
She is currently working on her first autobiographical novel.
Greatest achievement:
Securing two scholarships for Masters study in Europe.
Professional interests:
IT, Technology, Business, Management