Training Community Advice Officers with LRC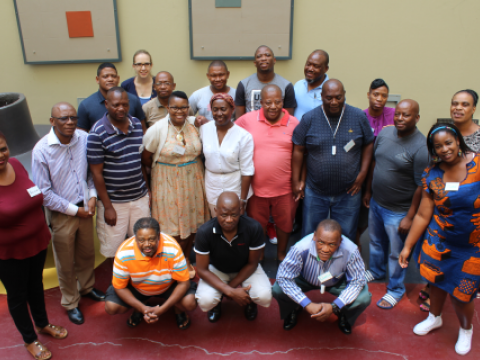 Johannesburg, South Africa
As part of the CCELAT and Legal Resources Centre managed Comic Relief grant to secure housing for poor and vulnerable people in informal settlements, the two orgnanisations have been working with the Association of Community Advice Offices of South Africa (ACAOSA) to assist clients needing advice related to housing rights and how to defend against unlawful evictions in both urban and rural contexts.
ACAOSA is an organisation that works to strengthen and coordinate the Advice Office sector to support them in their work to secure access to justice. They represent over 300 advice offices in 9 provinces of South Africa. 
CCELAT joined forces with our partners at the Legal Resources Centre to design and run a 3 day training focused on Resource Mobilisation to support Advice Offices to secure resources for their work. This is part of a process to deepen and strengthen the collaboration between the LRC and ACOASA.
15 Paralegals from 8 South African provinces attended the training and had the following feedback:
"The knowledge gained from this training will help me to access a wider variety of funding sources to support the important advice services that I provide to my local community"
"I will pass on this valuable information to my fellow community advice officers in my province so that they too can have a clear understanding of how to fundraise and complete proposals successfully".